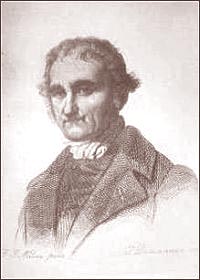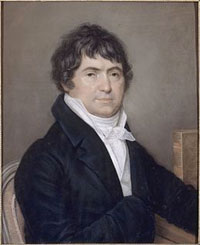 Pierre-François Van Meenen
Espierres (Courtrai) 1772 - Bruxelles 1858
Philosopher, liberal expert in public law, Van Meenen was attorney-at-law for the cours supérieure de justice of Brussels, member of the Commission de Constitution (1830), representative of Ypres, and participant in the founding of the Université libre in Brussels. There he taught philosophy (1834-1846) and was Rector from 1841 to 1849. Member of the Académie royale (classe des lettres), he corresponded with Destutt de Tracy, was on friendly terms with Laromiguière, was opposed to the sensationalism of Condillac's philosophy: Van Meenen is considered an eclectic.
Main works: Lettre … à M. Haumont sur la philosophie. 1818: De la Constitution française … 1818 (Bruxelles 1840); De l'influence du libre arbitre de l'homme sur les faits sociaux, «Mémoires de l'Académie Royale des Sciences, des Lettres et des Beaux-Arts de Belgique», 1848.
Bibliography: A. Le Roy, Notice sur la vie et les travaux de P.-F. Van Meenen, «Annuaire de l'Académie royale de Belgique», 1877; Ch. Christophe, Van Meenen, Biographie nationale de Belgique, t. XIV, 1897, col. 229-232; P.F. Daled, Le matérialisme occulté et la genèse du «sensualisme». Écrire l'histoire de la philosophie en France, Paris, Vrin 2005, pp. 163-168.
last modify: 2017-10-17 12:05:37