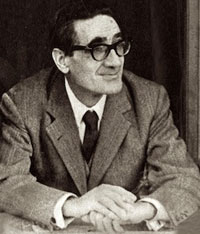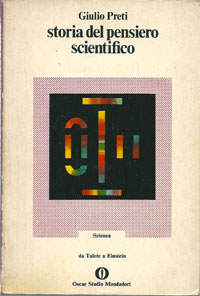 Giulio Preti
Pavia 1911 - Djerba (Tunisia) 1972
Italian philosopher and historian of philosophy with a phenomenological education. He became interested in logical empiricism in opposition to idealistic and historicist culture. From 1954 he was professor in the Faculty of Education of Florence.
Main works: Fenomenologia del valore (Milano 1942); Praxis ed empirismo (Torino 1957); Alle origini dell'etica contemporanea. Adamo Smith (Bari 1957); Storia del pensiero scientifico (Milano 1957); Retorica e logica (Torino 1968).
Bibliography: M. Dal Pra, Studi sull'empirismo critico di Giulio Preti, Napoli, Bibliopolis 1988; F. Minazzi (a cura di), Il pensiero di Giulio Preti nella cultura filosofica del Novecento, Atti del Convegno di Milano (8-10 ottobre 1987), Milano, Angeli 1990; R. Gronda, PRETI, Giulio, in Dizionario Biografico degli Italiani (2016).
last modify: 2017-10-09 11:05:27