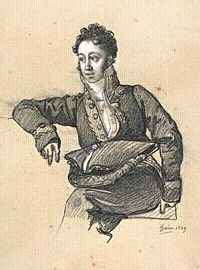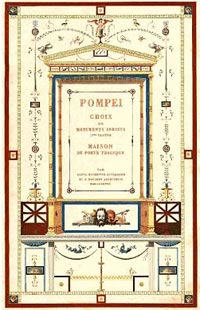 Désiré-Raoul Rochette, detto Raoul-Rochette
Saint-Amand (Cher) 1789 - Paris 1854
French archeologist. Professor at the Lycèe Imperial (Louis Le Grand), maître de conférence all'École normale (1815) he substituted Guizot in the chair of modern history at the Sorbonne (1815). He was member of the Académie des Inscriptions (1816) and editor of the Journal des savants. Supporter of the Restoration, he was elected conservateur du Cabinet des médailles et antiques (1818) and Secrétaire perpetual of the Académie des Beaux-Arts (1838). In 1848 the provisional government revoked his appointment as conservateur du Cabinet des médailles et antiques, but left him the chair of archeology that he had held since 1828.
Main works: Lettres sur la Suisse (Paris 1823); Monuments inédits d'antiquité figurée grecque, étrusque et romaine (Paris 1833); Cours d'archéologie (Paris 1828); Peintures antiques inédites, précédées de Recherches sur l'emploi de la peinture dans la décoration des édifices sacrés et publics chez les Grecs et chez les Romains (Paris 1836).
Bibliography: G. Perrot, Notice sur la vie et les travaux de Désiré Raoul-Rochette, «Comptes rendus des séances de l'Académie des inscriptions et belles-lettres», 1906, pp. 638-701.
last modify: 2010-10-12 14:06:40