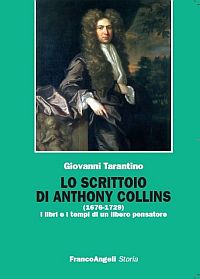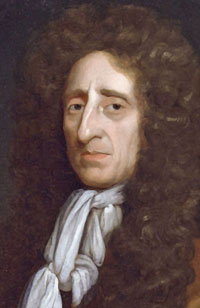 John Locke
Ficha en italiano e inglés
Anthony Collins
Isleworth (Middlesex) 1676 - London 1729
Anthony Collins - le cui opere principali includono An Essay Concerning the Use of Reason in Propositions (1707), A Discourse of Free-Thinking (1713), A Discourse Concerning the Grounds and Reasons of the Christian Religion (1724) - fu un esponente di punta dell'"Illuminismo radicale", un determinista e un celebre bibliofilo. Alla sua morte la biblioteca - la terza più grande collezione privata in Gran Bretagna dopo quelle di Thomas Rawlinson e del conte di Oxford - conteneva oltre 10.000 titoli. L'individuazione e l'analisi di nessi importanti tra il prolifico Collins autore e l'inesausto Collins lettore, consentono di ripercorrere la sua utilizzazione ingegnosa e irriverente di imponenti tradizioni di pensiero "ortodosso", il suo coinvolgimento diretto in una intransigente campagna giornalistica per la moralizzazione della vita politica e la sua costante denuncia dell'abuso prelatizio della credulità popolare.
Bibliografia: J. O'Higgins, Anthony Collins: The Man and His Works, The Hague, Martinus Nijhoff 1970; P. Taranto, Du déisme à l'athéisme: la libre pensée d'Anthony Collins, Paris, Champion 2000; G. Tarantino, Lo scrittoio di Anthony Collins (1676-1729): i libri e i tempi di un libero pensatore, Milano, Franco Angeli 2007; D. Lucci, Scripture and Deism. The Biblical Criticism of the Eighteenth-Century British Deists, Bern-New York, Peter Lang 2008; J.R. Wigelsworth, Deism in Enlightenment England: Theology, Politics, and Newtonian Public Science, Manchester, Manchester University Press 2008; W. Hudson, The English Deists: Studies in Early Enlightenment, London, Pickering & Chatto 2008.
Per maggiori dettagli sulla composizione della biblioteca collinsiana e sulla presente edizione del catalogo si rinvia all'avvertenza che la precede.
Última actualización: 2017-10-03 12:11:37